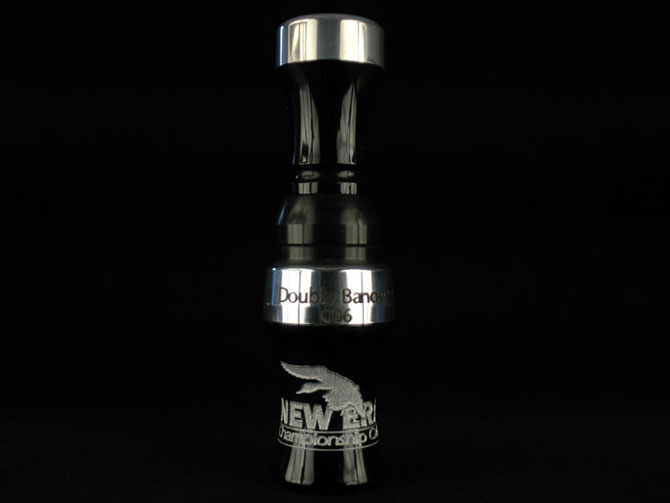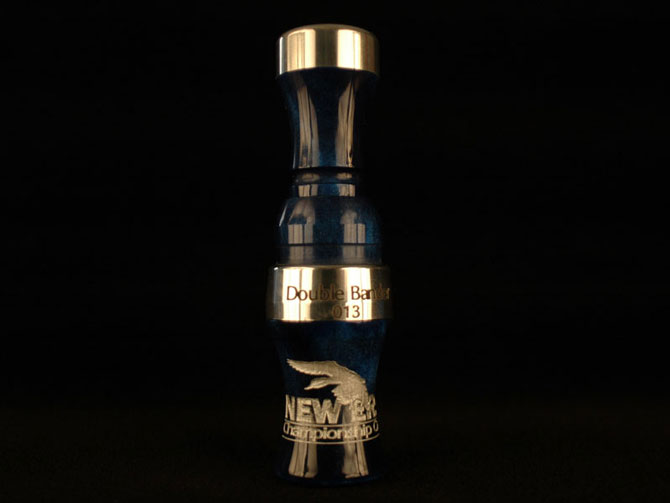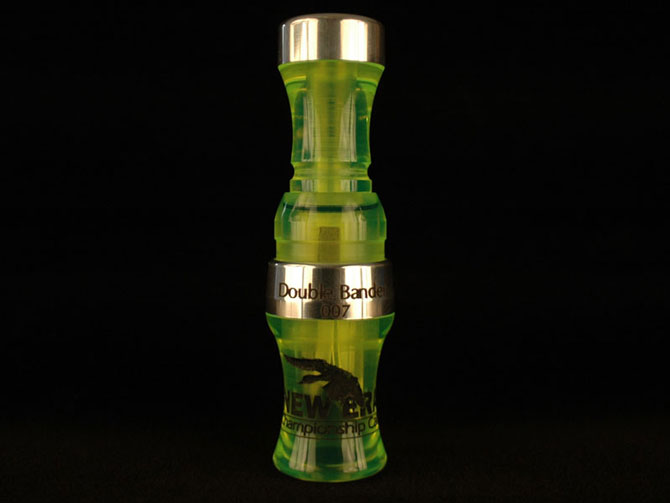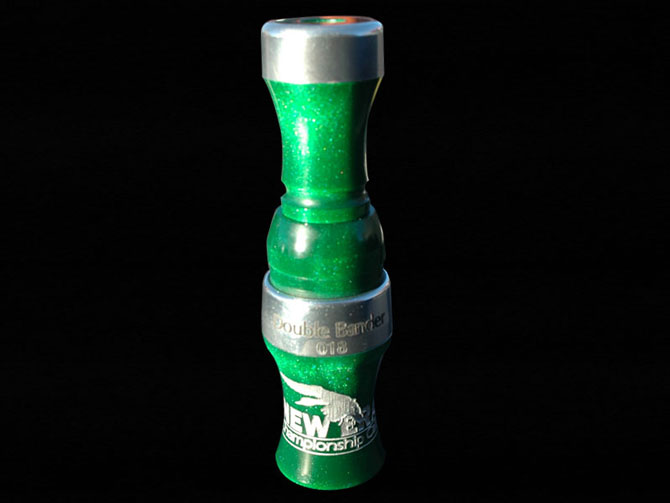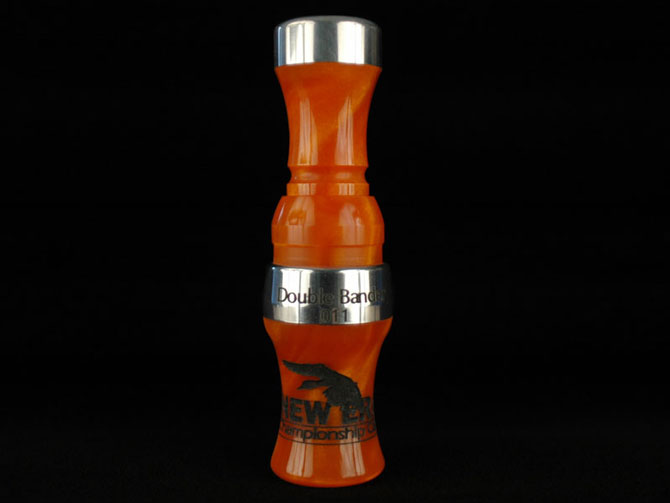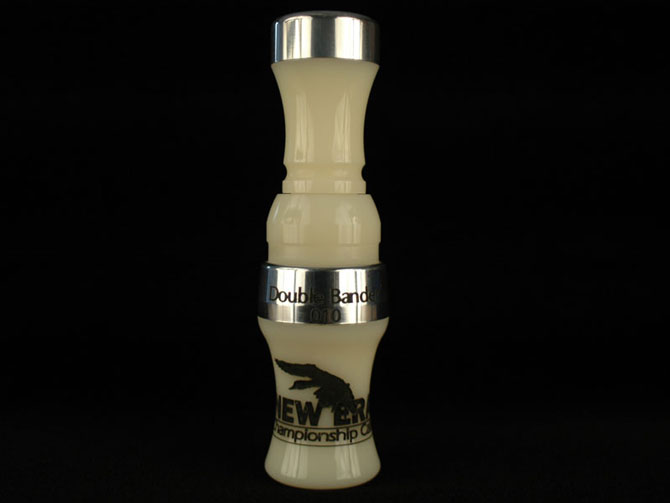 FLAT OUT RASPY DUCK!
The Double Bander is extra raspy and delivers the most authentic duck sound on the market. This timber style call is our #1 selling call and is designed with a smaller bore and slightly higher reed set to prevent sticking. The Double Bander features our Element Shield Technology™ insert, dual stainless bands, O-ring construction and individually numbered. Available in single or double reed.
Ideal Conditions: Timber, marshes, and high pressured areas where you have to get those birds close.
Click to watch our call demonstration.