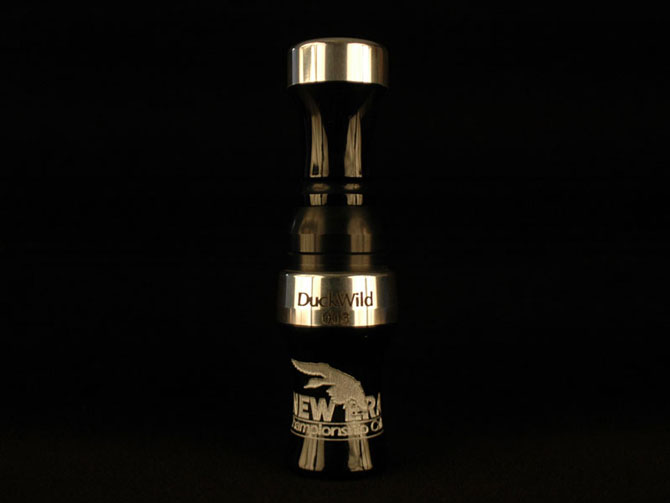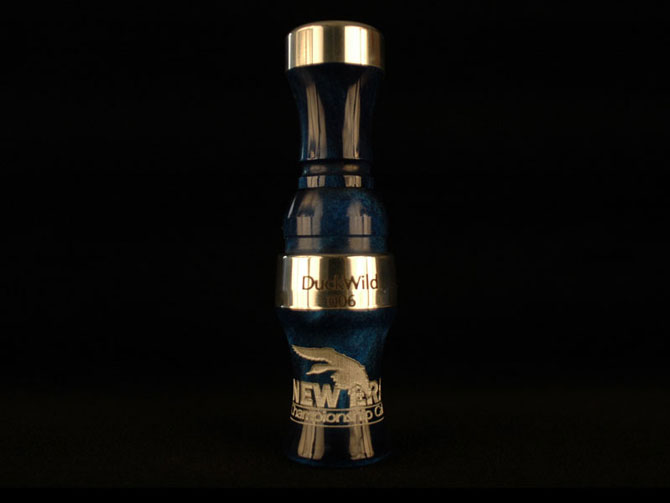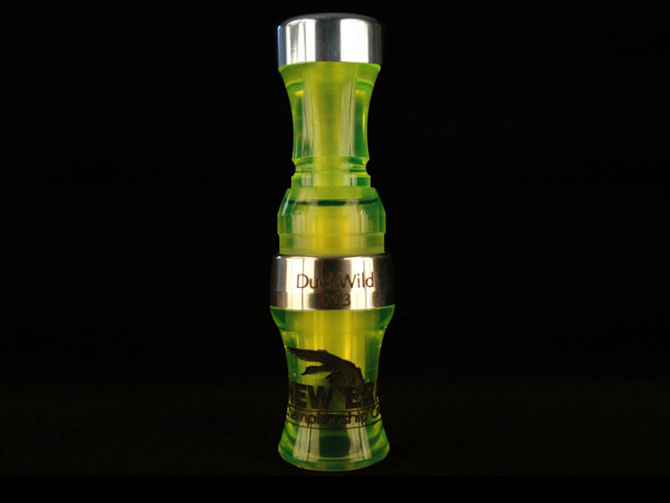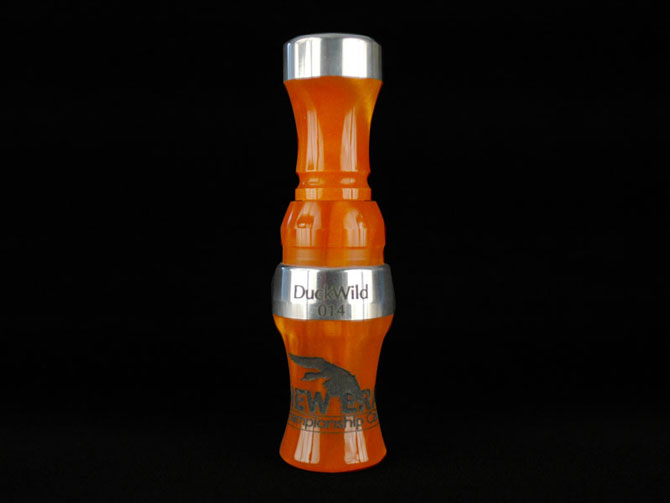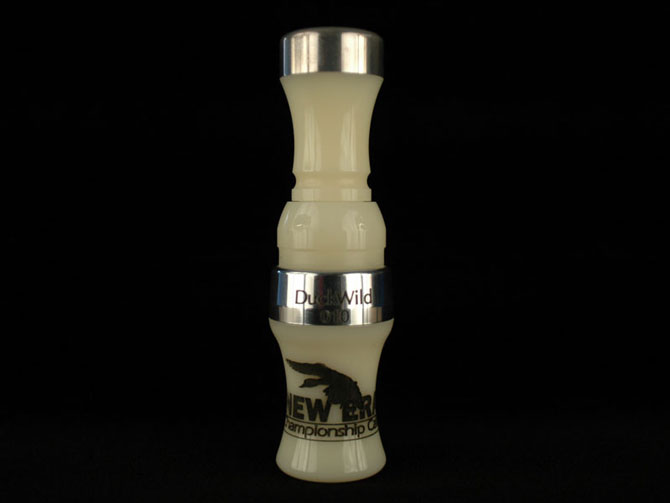 OUR CALL OF CHOICE!
Super aggressive style sound. Great bottom end duck combined with a versatile mid-range. The DuckWild is the best of both worlds and our best all-around call. The call features our Element Shield Technology™ insert as well as our dual stainless band design. Each call is individually numbered and constructed with an O-ring insert. Available in single or double reed.
Ideal Conditions: Most versatile call we build. Soft for close in work, also produces louder hunting hails for winder conditions. The perfect choice for timber, flooded fields and rivers.
Click to watch our call demonstration.